Feature:
1. Facial Recognition Station with Robust and Compact Design.
2. Enhanced Visible Light Facial Recognition with Deep Learning built-in.
3. 4.3-inch LCD display with impact-resistant glass cover.
4. Splash-proof design.
5. Wide range of lighting acceptance.
6 ID / MF module optional.
7. Maximum 5,000 face templates capacity.
8. High performance processor boosted.
9. Ultrasonic distance detected sensor, 50cm ~ 150cm adjustable.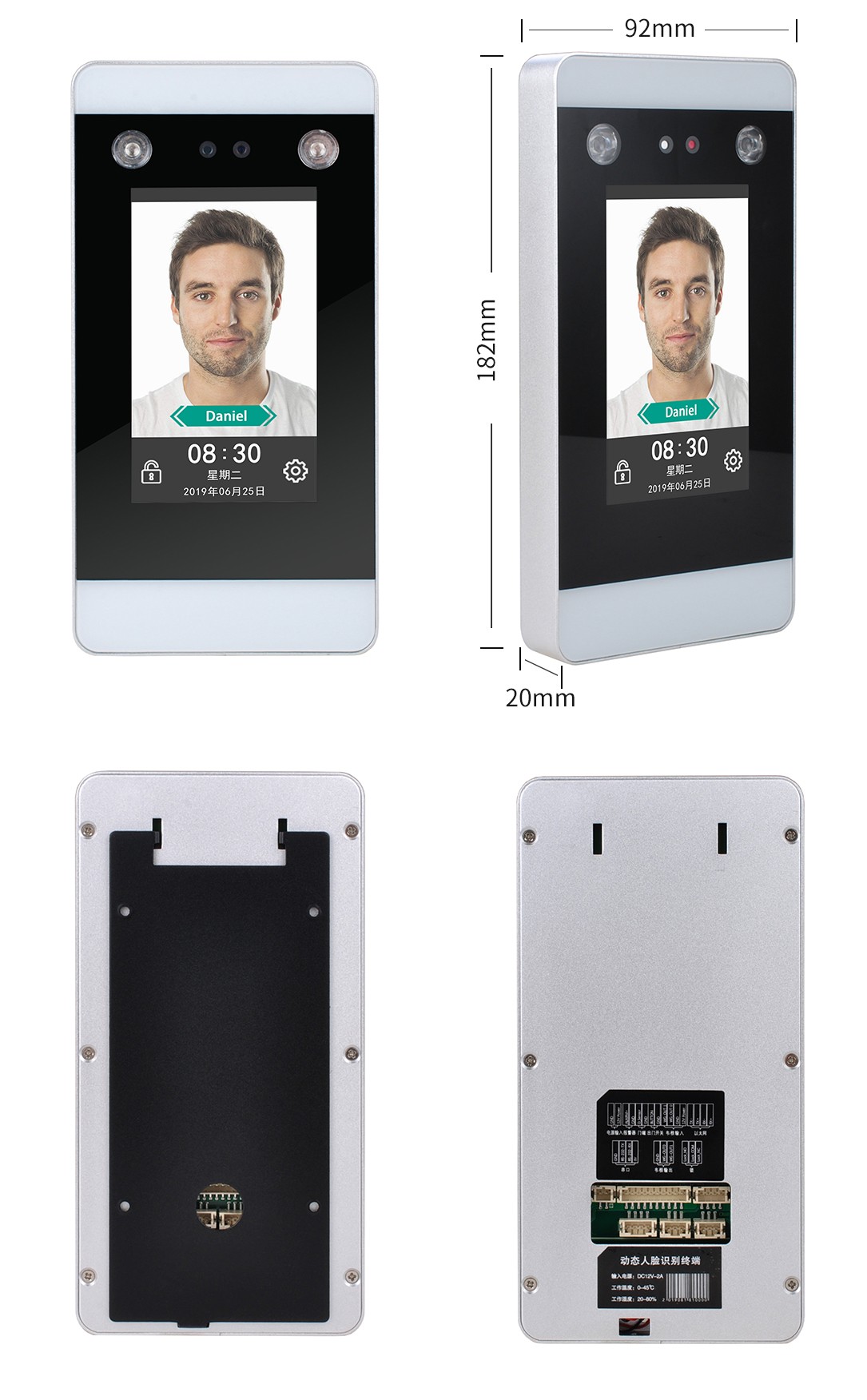 Security Standalone RFID Keypad Access Controller
TAG:&nbsp&nbsp&nbspFace Recognition Access Control System